JAMB 2018-See How The JAMB 2018 Mock Exam Slip Looks Like And How to Get Yours
mock examination need to have obtained a notification from JAMB regarding their venue and Time.
If you have acquired yours, that's proper, by way of now you need to be warming up for the Mock exam which comes up on Monday, February 26th, 2018.
If you have not received yours and you're sure you selected mock exam during registration, keep checking your mail for such notification.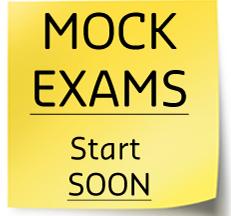 It is possible that the notifications are being sent in batches and that means it may take between now to at least Saturday before all qualified candidates for the mock exam will get theirs.
Always make sure you check both the inbox and SPAM folder of your email for the notification.
Remember the mock examination is only to help you get familiar with the whole JAMB CBT exam set up